Niles West Students Compete at Regional Science Fair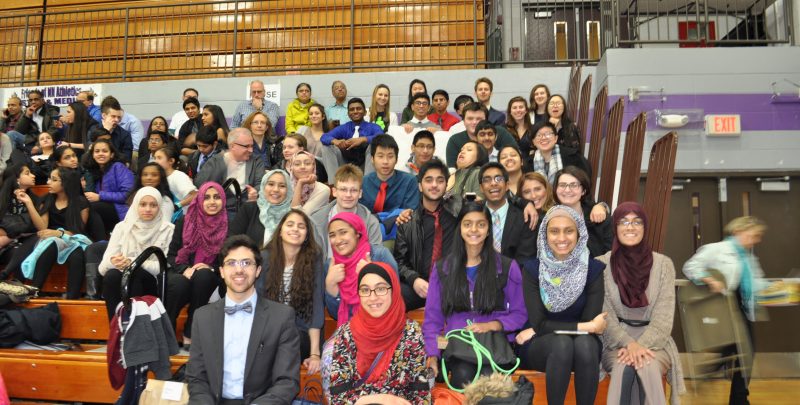 Students at Niles West competed in the IJAS regional science fair held at Niles North High School on Saturday, March 4.
Thirty-one students from Niles West qualified for the state science fair. Freshman Balaji Venkat, Katherine Benstead, junior Emily Duong, and seniors Vijay Shah, Sedra Khan, and Alex Huynh all won Best in Category. Special awards were awarded to students from the military, navy, and science institutions. Fourteen students from Niles West were awarded special awards that ranged from the Women in Geo-science Excellence award to the Office of Naval Research award.
The science fair is not only a positive learning experience, it also teaches the students in the STEM (Science, Technology, Engineering, Math) program a lot about presenting and researching an independent idea.
"It being my second year at science fair, I had a better understanding of how it ran, but I feel that every year is still a different experience. Going to science fair every year forces me and other students to learn our projects in depth and learn how to speak and present well. These key attributes will pay off in college and the real world. STEM and the science fair helped me grow into a more confident and astute student," junior and state qualifier Elizabeth Chin said.
The students in the STEM program have been working hard all year for this single competition. Junior and state qualifier Izabela Pop has been going to the science fair for two years now, and knows exactly how rewarding the feeling of finally competing can be.
"It's exciting to finally get the chance to talk to people about your project, and be rewarded for all the hard work you put in to get to this point," Pop said.
For a lot of students this year, science fair was a new and very big learning experience. Junior Matthew Adler describes learning a lot from his first year at the science fair.
"Individual research is something I think everyone should partake in, and seeing the results during science fair really show all the work put into this project. It's definitely a life skill that I'll put to good use," Adler said.
The STEM students are already back at work to continue working on and improving their projects before the state competition, which will be held on Saturday, May 6, at Northern Illinois University in DeKalb, Illinois.

POST YOUR COMMENTS