Audio: POL Winner Jordan Goldberg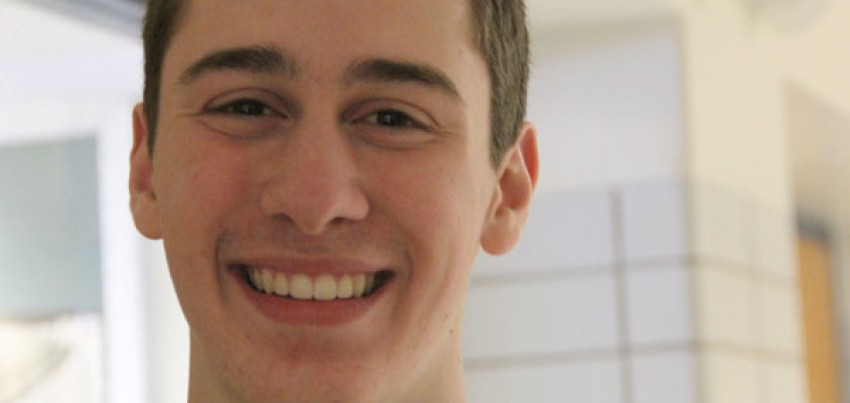 Have you heard sophomore Poetry Out Loud winner Jordan Goldberg recite his poem?  Listen here!
After competing against 11 other students in a school wide Poetry Out Loud competition, Goldberg received first place and has won the privilege of competing against state finalists at the Des Planes Public Library on Friday, Feb. 15 from 10 a.m. to 1 p.m.
Goldberg recited the poem ""Calling Him Back From Layoff " by Bob Hicok, along with "Domestic Situation" by Ernest Hilbert. He will also need to work on a third poem to compete in Des Planes.
"It feels really nice, I honestly didn't really expect to win, but it's a great opportunity. Hopefully I can go on even farther and represent Niles West in the higher competition," he said.

Ally is the social media editor for the NWN. She has been on staff since her junior year. She enjoys writing news and opinion stories. Her favorite television shows include Grey's Anatomy and Friends. She is very proud of her Greek culture and is co-president of the Greek club this year. In the fall, Ally hopes to attend Illinois Weselyan University, major in political science, and eventually pursue her dream of attending law school.
NWN POLL
Loading ...
PHOTO OF THE WEEK
Head Librarian Sherry Baehr speaks to students during Break for Books held in the IRC Tuesday, Nov. 24. "It's a day where we try and get kids exposed to new books and we sell them for 70 percent off. It's very exciting and probably our most successful break for books so far," librarian Kelly Stallard said.