Enter the NWN Harlem Shake Contest!
Join the viral craze and make a Harlem Shake video! Email the video or the YouTube link to nwn@nths219.org , and we'll display the videos.
Videos must be submitted by Thursday, Feb. 28. Voting will begin the week of March 5. The winning Harlem Shake video, based on the Niles West News poll, will win 12 dozen (144!) Dunkin Donuts.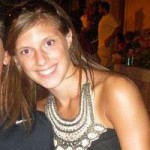 Ivana runs cross country for Niles West. She's acquired the skills of serving perfect ice cream cones and decorated sundaes while working at Dairy Star. When she's not working or babysitting, Ivana is with friends or watching movies. She came back from an exciting vacation in Croatia this summer and is looking forward to her senior year.
NW SPORTS NETWORK
NWN POLL
Loading ...